Mission
To provide Responsive leadership that is transparent and accountable to the people.
Vision
A Secure, Stable and Egalitarian Nigeria where Democracy and Rule of Law Reign.
Action Democratic Party is The Credible Alternative Do you have any idea how Tell Us
+234 906 000 0536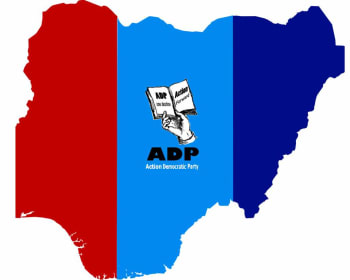 Nigeria must rise again and live up to the true meaning of its creed. As the giant of Africa Nigeria must move beyond the current political quagmire of today.
To reenergize the polity, rekindle hope for economic Great Leap Forward and trust in a peaceful, prosperous and strong nation, a giant mega new political party, The Action Democratic Party of Nigeria - ADP.